You Are Enough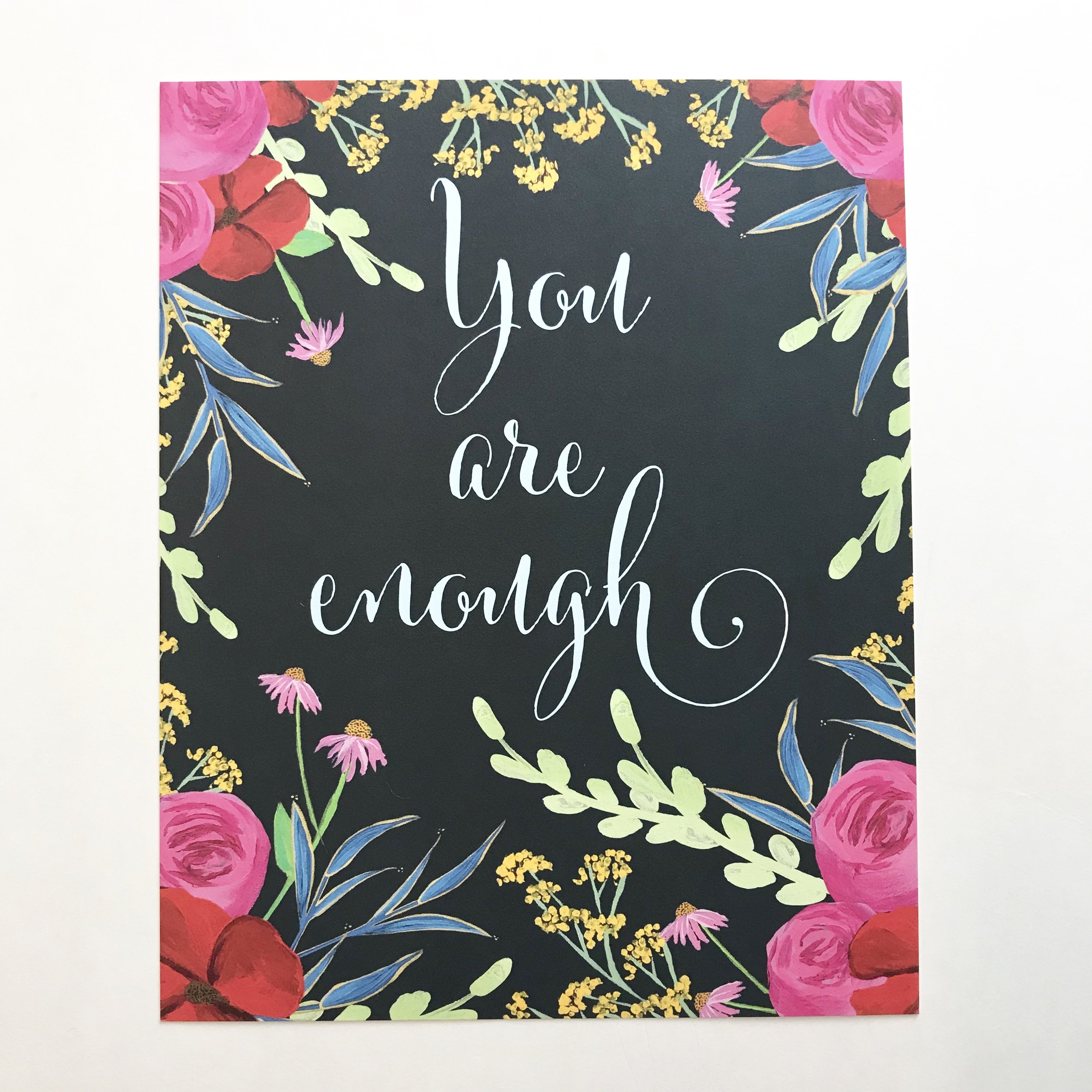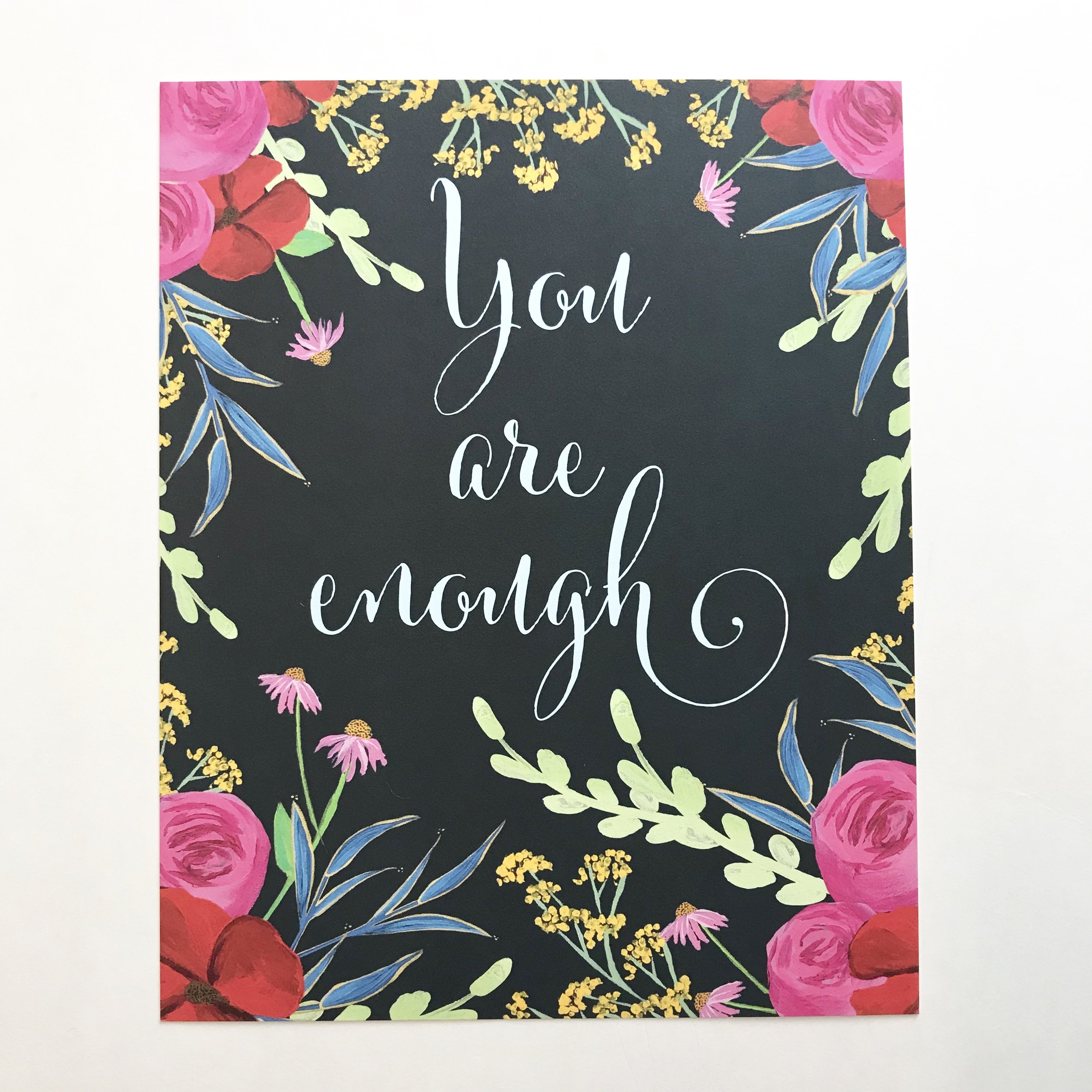 You Are Enough
Art Print
8" x 10"
All of our designs begin as original works of art, created with brush to canvas and pen to paper. We use high resolution photographs to digitize our artwork and create many more designs based on an original.
We value the environment and believe it is our job to create products that are beautiful and environmentally friendly. We print all of our designs on 100% recycled paper.
Includes:
8" x 8" high quality print

Kraft brown backer board

Clear protective sleeve
At Balsam & Olive we strive to create artwork that is authentic and evokes joy. All of our products begin as original works of art, created by our very own artist Olivia Merritt.
If you love our products, please spread the joy by following and tagging us on social media!
Bring the art to you.
@balsamandolive
www.facebook.com/balsamandolive